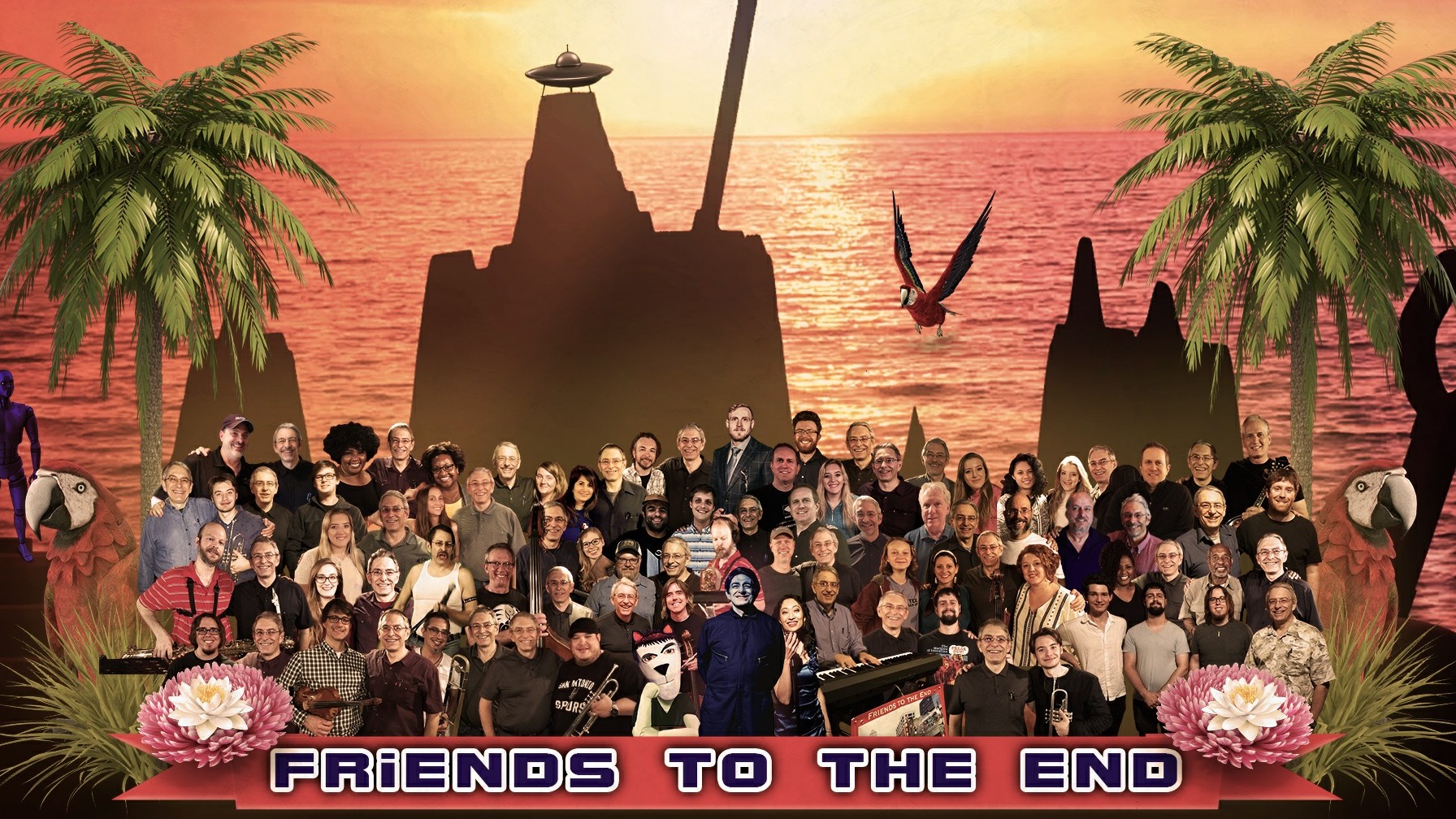 Modern Soft Rock
Where Sound And Vision Collide
Welcome to Friends To The End, where Modern soft rock music collides with videos of joy, whimsy, wisdom, and sometimes, sorrow.
Our summer release for 2023, Soap Creek Saloon dropped August 25, 2023. Time Travel & Twang back to the iconic cosmic cowboy venue with music and Animé Americana video.

Soap Creek Saloon pre-save links
Soap Creek Saloon Press Release [pdf]
Enjoy the kinetic lyric music video below for our first single release for 2023, Chinese Underground (April 28, 2023).
kutx.org - the Austin Music Connection - Song Of The Day, Wednesday, April 26, 2023, Chinese Underground.
Marching Chinese marimbas, pining erhu players, and guzheng samples are the orchestral flairs that Thom Kurtz mixes with his lyrical witticisms in Friends To The End's single, Chinese Underground.

The upbeat and playful ballad takes sardonic stabs at authoritarian attitudes, with killer lines like, "I thought MZ was dead and buried / The kind of man who never married / Now that he's back up on his throne / You better watch out or he'll break your bones."

At first, the song seems to be mocking Mao, but the focal point is that some ideas never wither, wilt, or waver. Even though they ebb, they will resurface later.


Streaming, Music Videos, Press Release and other Links Here
Try the chill music videos released since August 2020: ROBOT ODDiTY, Where'd You Put The Baby?, A World Of Troubles, As Sure As Your Sorrow Is Joy, and Love On The Rocks (Shipwrecked).
Watch this video for a sneak-peak behind the scenes and in front of the camera. And discover lyrics and more streaming samples of Modern soft rock on our Songs page.